Order by: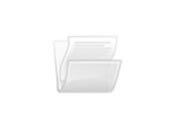 ....Website: magicianskumarmukherjee.weebly.com Magician S. Kumar Mukherjee, 37 years old....used to do it on family parties and for friends just for the fun of performing. During my college time he.... Type: Furniture Type: Cribs Wish to sell a spare baby cot/crib of my daughter. 1.5 year old....used till 2 years.
Rs 500.000 My ps2 is just 10 months old. It has no problame. Not using so much. I also give you lots of games. If you want to buy this, email me/ send
Rs 450.000 Type: Furniture Type: Cots Baby Cradle. Almost new, only 3 months old. Very rarely used. Preserved neat and clean in plastic cover.
Rs 100.000 Instrument: Instrument Accessories Type: Pedals Line 6 POD HD 300 over 11 months old....used in only once on stage  and the output is great
Rs 1.900.000 Year: 2 Condition: used I want to sell my 1.5 years old hero cycle..cycle is in quite good condition..
Rs 150.000
Year: 2012 Condition: used DTS popular hercules...bycycle almost new 1year old ..only serious buyer can contact me on my no..9475052350
Rs 180.000